Top Trends – Fabrics and Trims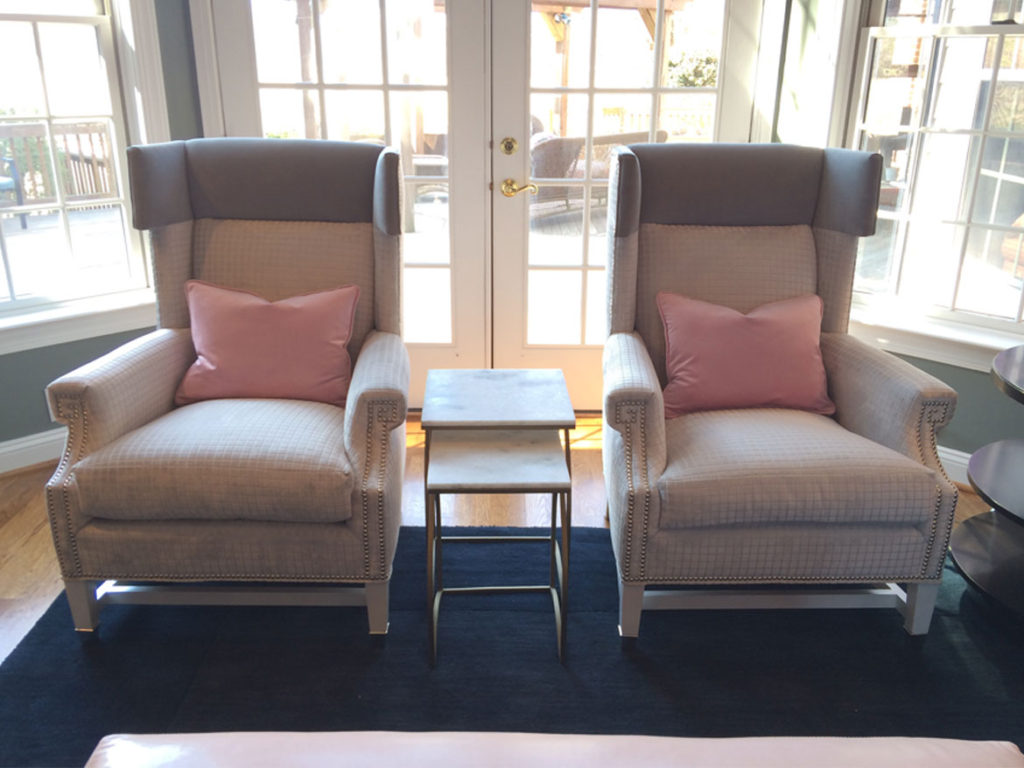 I'm back with more trends in today's industry. As always, however, I want to remind you that while I'm always happy to talk about the latest trends, I want to remind you that it doesn't matter what everyone else likes. It's all about what makes you feel most at home.
Fabrics and Trims
A big question on my clients' minds is what fabrics are in style. That obviously changes throughout the years. When I first started my business in 2001, silks were all the rage and they may be making a comeback. Lately, I've seen a lot of linens and sheers, and my most recent trip to the High Point Furniture Market revealed velvets everywhere.
But more than the make, most people want to talk color. Neutrals are a big favorite, with grey leading the pack and blue coming up quickly. The relaxing blues and greens that give a spa feel continue to be very popular. Geometrics are leading in the print category along with the classical large floral designs. The hot color that continues to surprise my clients is pink! Yes, pink has made its way to the top trends.
Don't be limited to the trends. Use the colors that make you happy! We've created some beautiful rooms full of happy, cheerful colors like orange and turquoise – in fact, those are some of my favorites.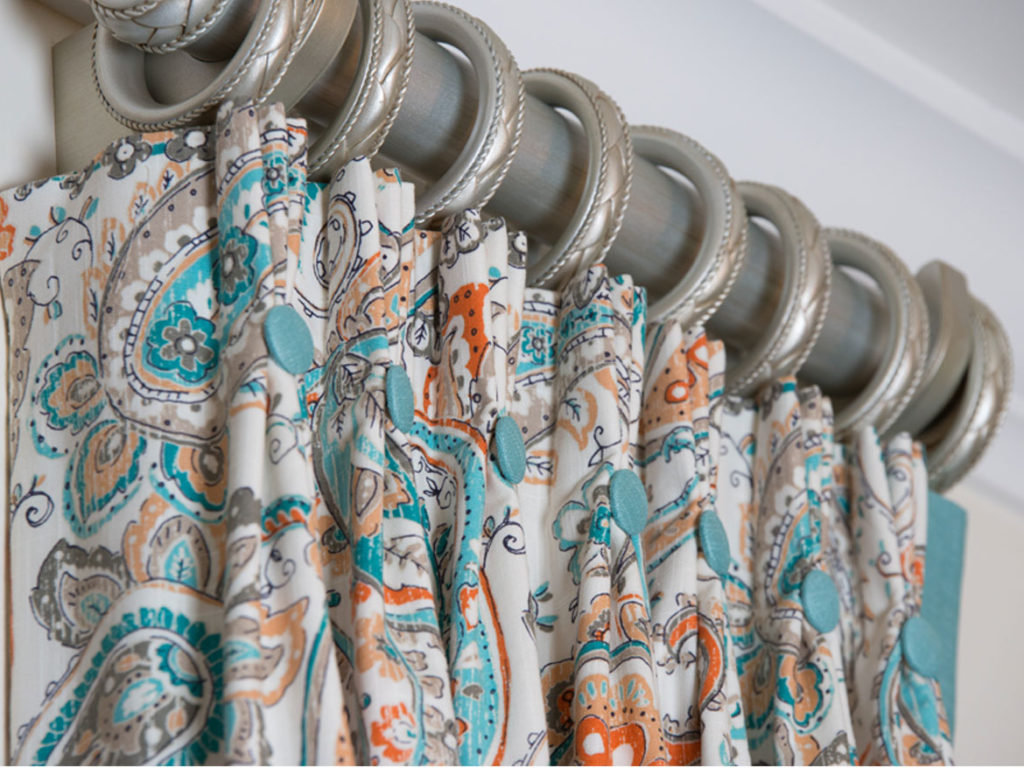 If you want to add a pop of "you," but you're still a little hesitant on color, try adding a trim. I love them, and they can add an element of fun to any window treatment. Add some bling to make a statement or go with the latest trend of flat bands with Greek key and geometric designs.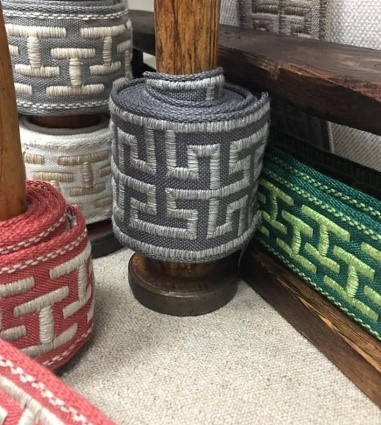 What colors make you happy or give you that relaxed feeling? Let's elevate the comfort and beauty of your home together. Whether you have a specific vision or no idea where to start, give me a call or email me. We can find a time to talk through what your home needs to give you a space to feel safe and cozy.
I'm always highlighting top tips and trends in my newsletter. Sign up to learn more!