Dressing Up Your Sunroom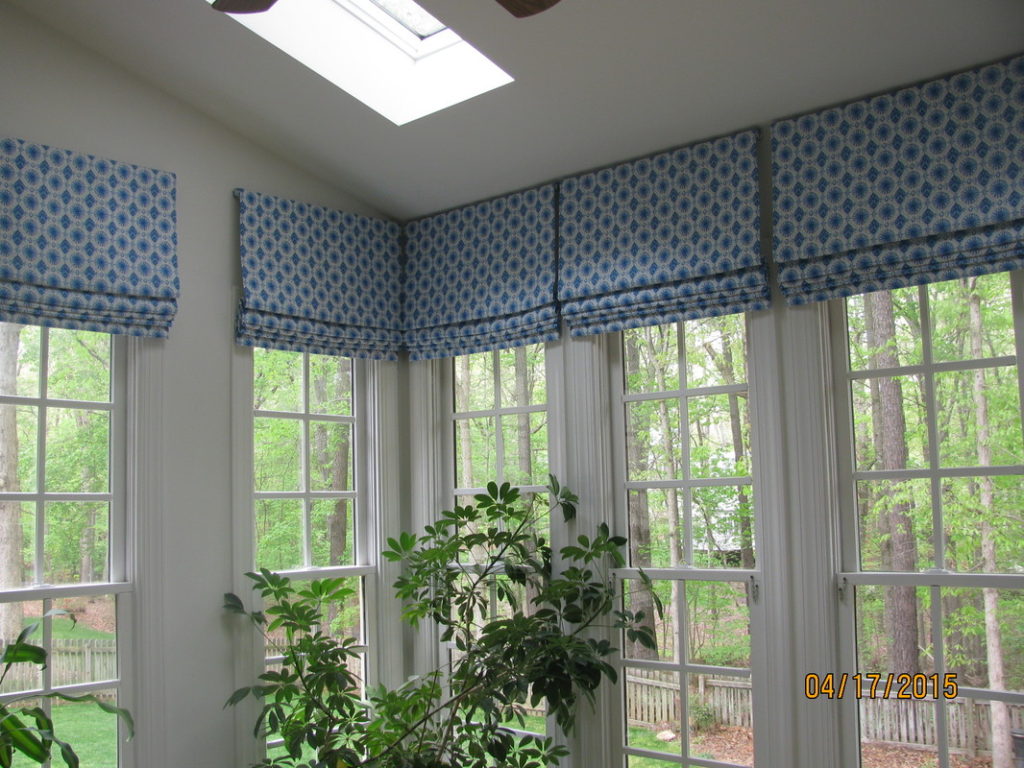 The leaves are changing. The air is crisp. The temperatures are basically begging for you to enjoy the outdoors. It's the perfect time of year to enjoy dinner and drinks in your sunroom!
Just because the room is letting the outside in doesn't mean the windows should stay naked, though. Adding window treatments to your sunny space can help control temperatures and make the space even more cozy.
What to Consider for Your Sunroom
There are a few things to take into consideration when you're designing your sunroom. For starters, how much sun does the sunroom get? If your space is in direct sunlight for a lot of the day, you'll want to think about temperature control and UV protection. If you're room is in a high traffic spot, consider how much privacy you want. That will affect the types of shades or draperies you choose.
Take the room's size and shape into account, as well. Some window treatments may help the space look bigger, but some may make it look smaller.
Patio Doors
Whether you use sliding glass doors, a screen door, or giant French doors, your entrance to your sunroom should set the scene for the space. There are a number of options for dressing up your patio doors.
Vertical blinds are a common and popular option. They're affordable and something you've likely seen in many spaces. They come in many materials and prove to be very durable for areas with high traffic, energetic pets, or playing children.
If you're looking for more insulation from the extreme temperatures, cellular shades are a great option. With no cords or chains, they're a safe option with no choking hazard. And if you want something a little more elegant looking, vertical sheers can give your door that touch of sophistication.
No matter what type of dressing you put on your doors, a custom drapery is always a beautiful option. A header in a pattern or color you love can make you and your loved ones even more eager to get to that sunroom.
Sunroom Windows
There are several options for dressing up your sunroom windows.
Plantation shutters create a very timeless look. They are warm and inviting and are ready to withstand moisture and mildew. Solar Roller shades also create a soft look while providing that very important UV protection.
Custom draperies are always the right way to go if you're looking to achieve a very specific look while maintaining function. Thicker drapes will provide temperature control during the hotter and colder months, and thin, sheer drapes give the room a peaceful, calming look.
Whatever look you're going for in your cozy sunroom, I can help. Give me a call and let's make your space perfect for you!