Room with a View…or Not
This month, each of my favorite projects highlights how to use window treatments to control your view out the window. We all need a little control now and then!
Favorite Project #7
One of my clients had a townhouse with gorgeous views of a golf course, complete with towering trees and sparkling ponds. Who wouldn't want to bring the outdoors in with a view like that? He did a major remodel of his home, with very custom window treatment details for the floor to ceiling windows.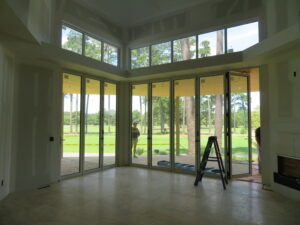 He had a drapery hardware track installed—hidden in the ceiling. Since he wasn't too concerned about privacy, sheers added an elegant softness and filtered out the light just a little while still bringing all that natural beauty inside.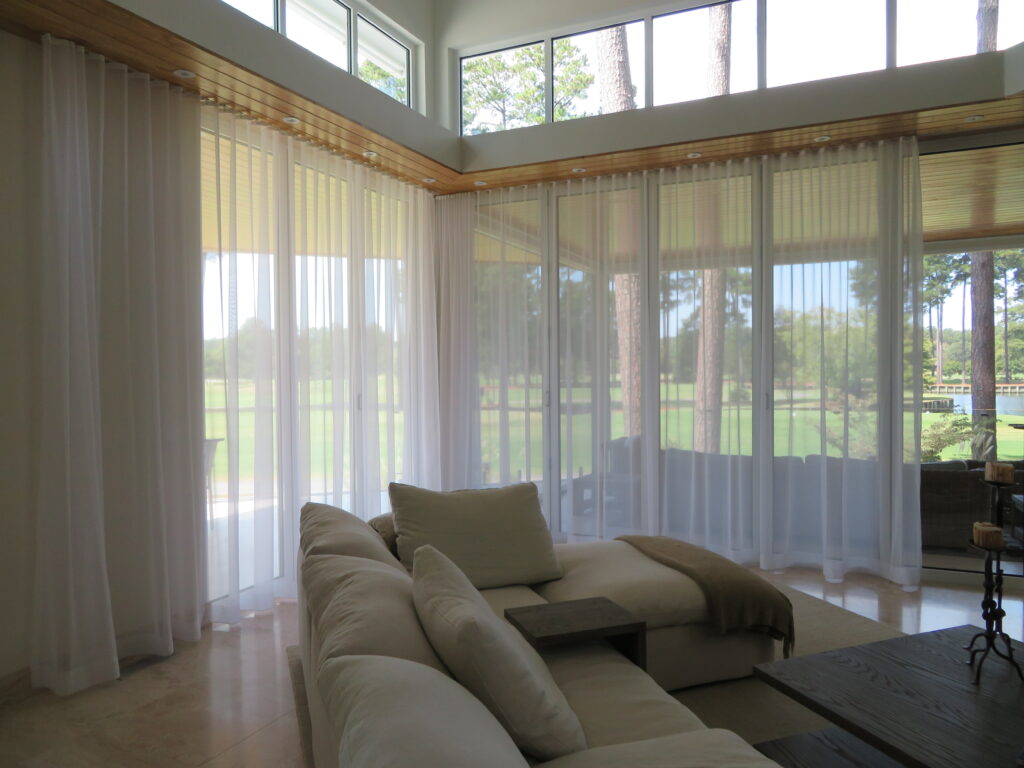 Favorite Project #8
Sometimes views need to be obstructed to enhance your environment. Another client had a new building going up behind his house and bright lights from the construction site glared through his master bedroom windows. The solution for him was to install motorized shades. He could raise and lower the shades without getting out of bed, and all at one time! That's even better than having a clapper. Ha ha! The shades look great, even when they're rolled up all the way. And the cassette headrail adds a nice finishing touch, like a valance.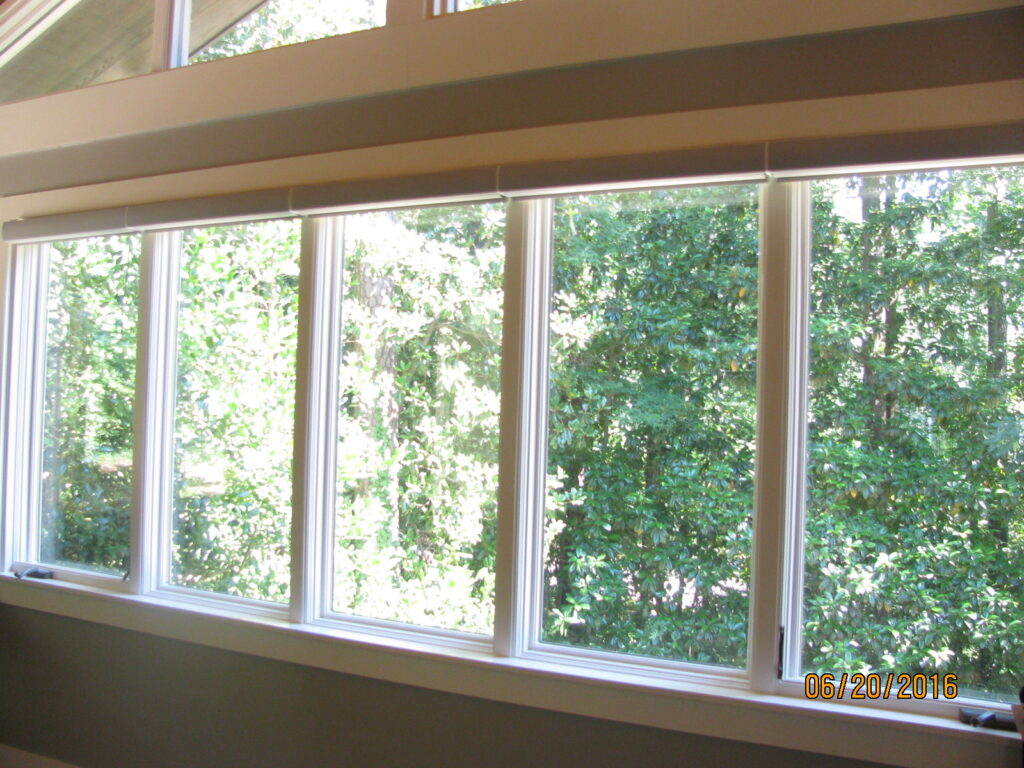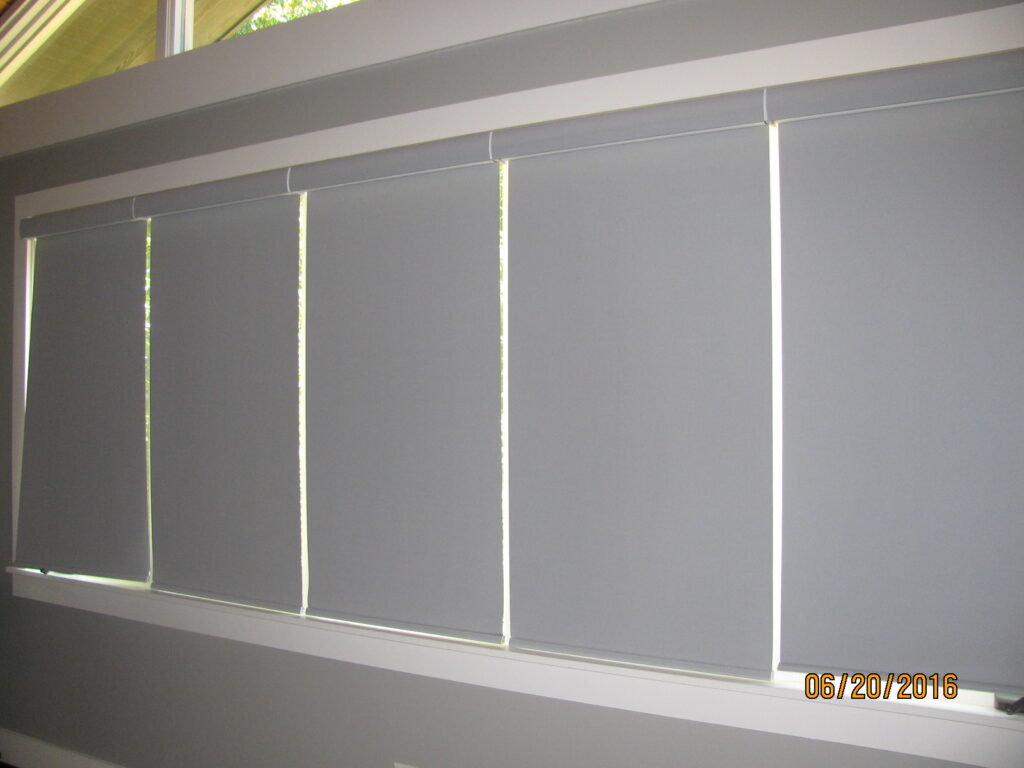 May your views always be amazing!
Ronica