These 20 years in business have flown by, and I feel like I'm just getting started. I can't wait to discover what's ahead…and I'll be sure to share those Custom Creations adventures with you.
But for now, let's take another look at the past with three more of my favorite projects.
Project #12
This next favorite project really highlights the "evolution" of my client's window treatments. In the first rendition, we dressed her living room windows with tied back panels in a beautiful flower print. But as time went on, she realized she needed something on her windows that would provide a little privacy and light control to help with the afternoon sun. The perfect solution was to add motorized roller shades with a rechargeable battery. The shade she chose had colors that coordinated with her drapery fabric and really makes the room inviting, don't you think? I've really enjoyed working with this client on several projects. 

Project #13
I had a lot of fun working on this next project! We repurposed draperies that my client brought from her previous home. She had some gorgeous green silk panels that needed to be reconstructed to fit her new windows. It's not always beneficial to repurpose fabric, but luckily it worked very well in this case. We turned the drapery panels into butterfly romans for the living room. And look how cute the repurposed swags and draperies look in her little girl's bedroom. It felt great giving her former window treatments a fresh look for her new home. 

Project #14
This favorite project is a twofer! I worked on two rooms for a client who wanted to give her home a facelift. By using white linen fabric, we took her basement from dark and gloomy to bright and happy. Isn't it amazing how fresh and inviting it looks in the after photo?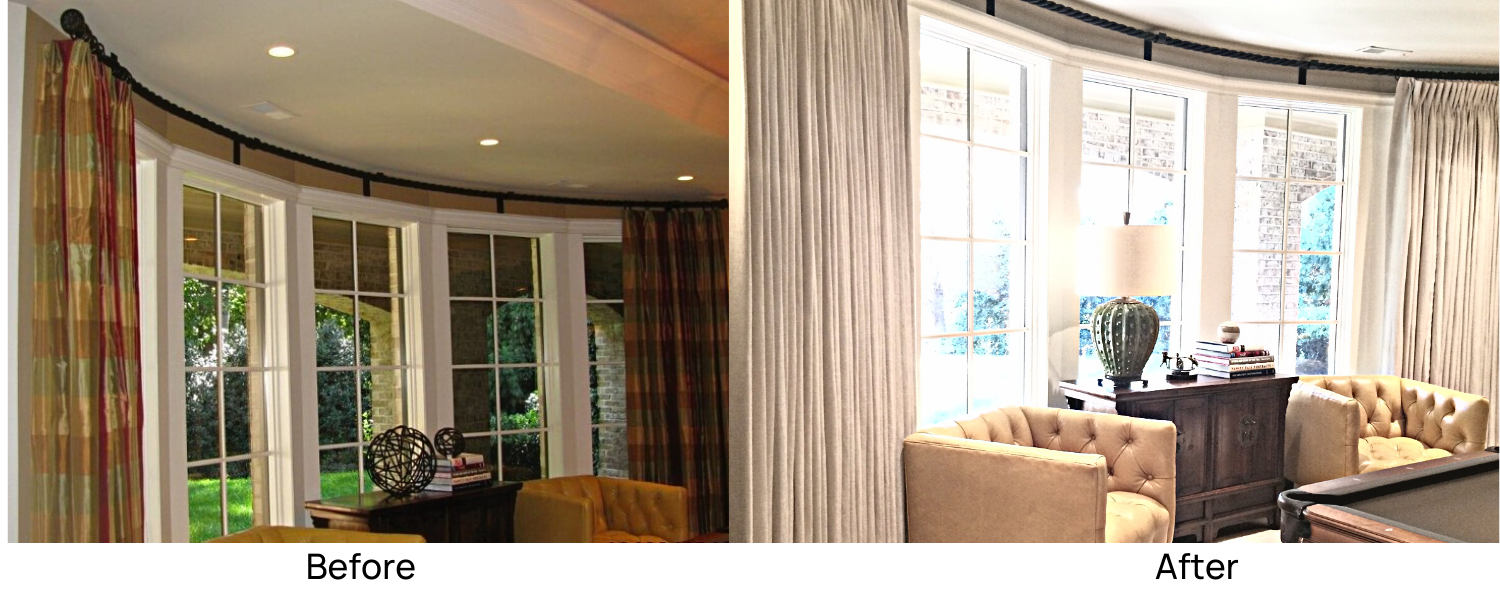 We used the same white linen fabric for the roman shades in her kitchen banquet windows. The shades let the light in, but also block the blazing glare of the sun. In this case, the windows were transformed from just an okay look to full-on sophistication. Don't be afraid to choose white for window treatments or furniture. As long as you use a quality performance fabric that's super easy to clean. I can help you make those choices!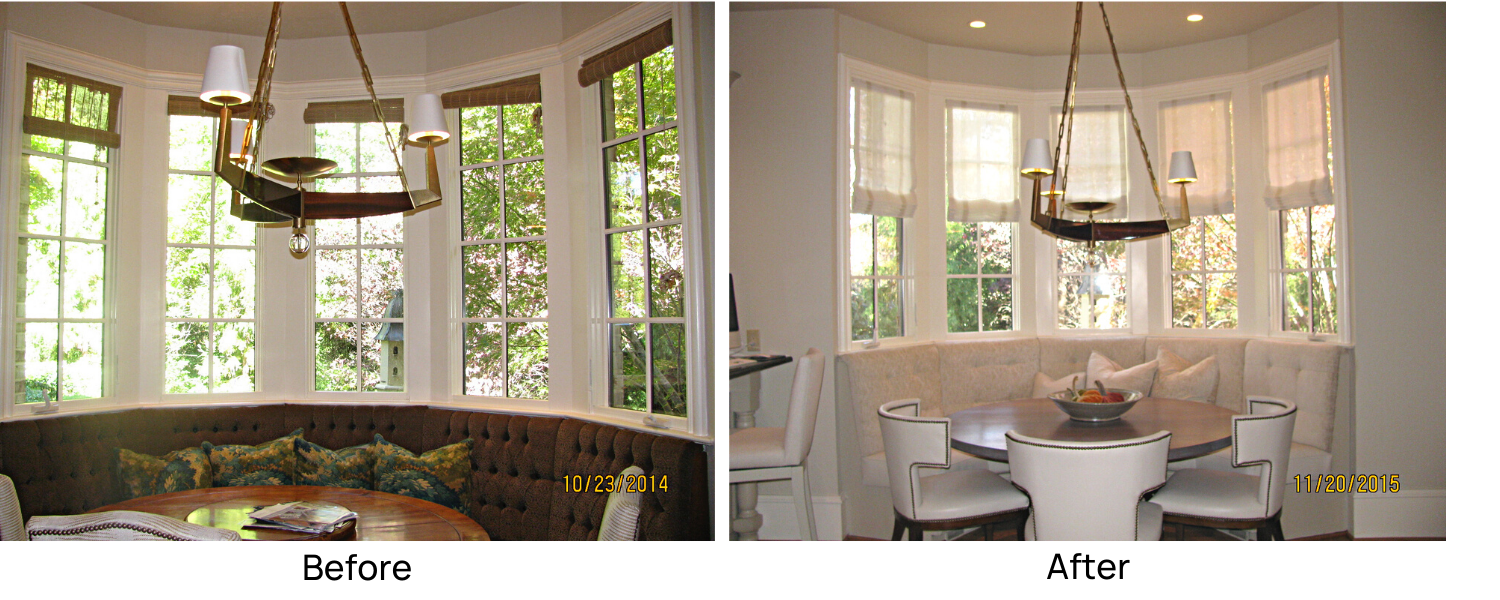 Have a wonderful September!