Most people would agree that choosing to have your new home built is as exciting as it is daunting. You have to make decisions about your floor plan, your roof, your siding, your lighting, your landscaping, paint colors, floor covering, hardware, etc., etc., etc. Well, I entered the experience feeling confident about one thing—my windows.
Whoops!
What I failed to discuss with my builder was the TYPE or STYLE of window to put in my dining room. I realized after the fact that I had envisioned shutters in that room, but the finished style—a picture window—said otherwise. I love that picture window, but a shutter configuration just wouldn't look right. I debated for months on how to approach my window coverings in that room. I finally put up a motorized roller shade that is automated. I LOVE IT!!! I control the settings with an app on my phone, which means I never have to worry about whether or not the shade is open—even when I'm away from home.
I eventually added sheers on a motorized rod and stationary side panels. This type of layering is great because it gives you lots of options. I have complete privacy at night, but I can also filter out the sun and get the minimal amount of privacy I need by closing the sheers during the day. Or I can open all the window treatments and enjoy the view. 

My dining room oversight made me realize that it might be helpful to share some other things I've learned about planning windows before you build, and building in general, so today is the first installation of…
If I Knew Then What I Know Now
Tip 1: Make sure there's enough room between the top of the window trim and the crown molding for your preferred drapery hardware. I've had a few challenges providing window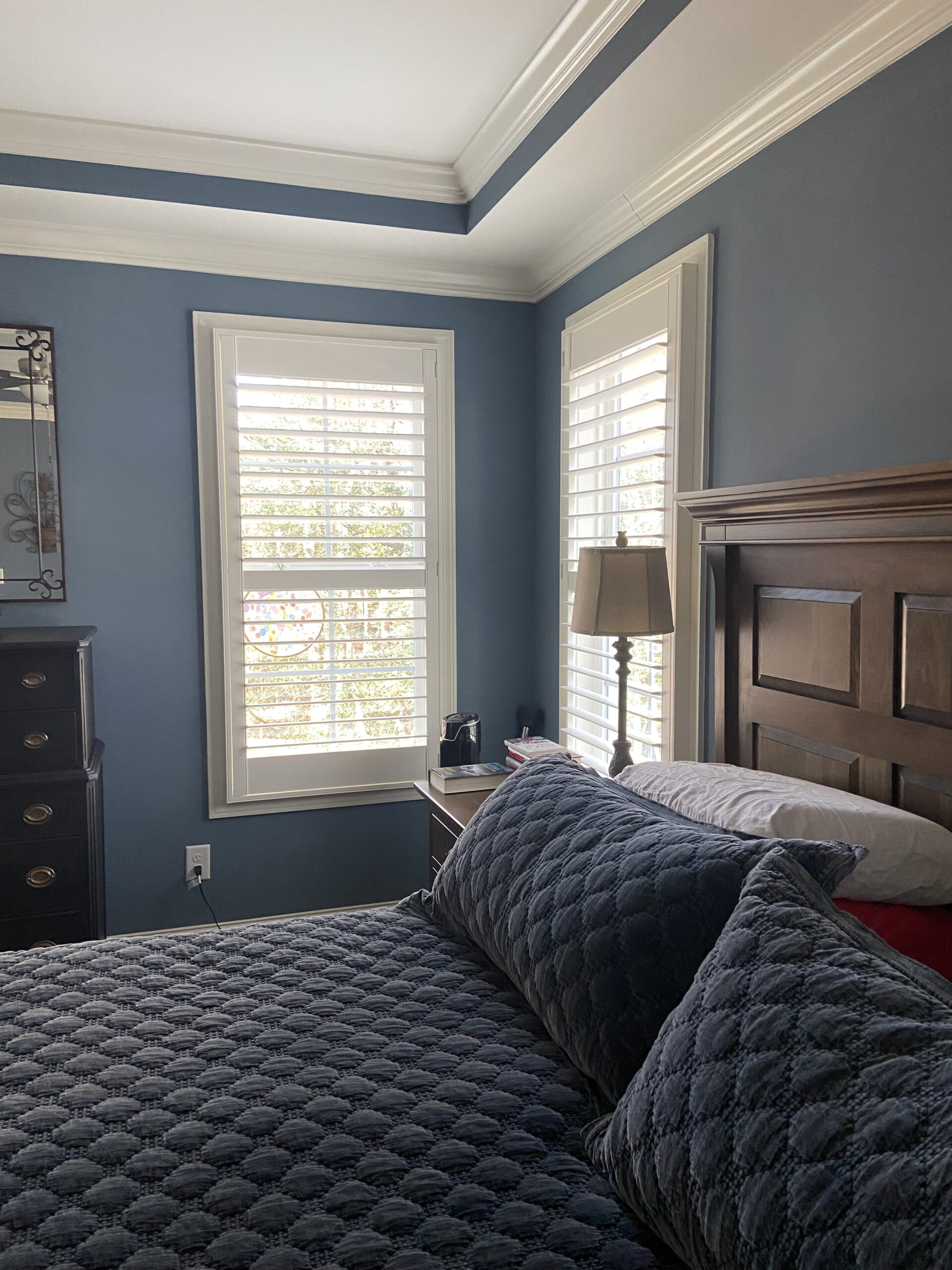 treatments for clients when there just wasn't proper room for drapery hardware. Decorative hardware can really make your window treatments the focal point of a room, so allowing about 3 – 5 inches for various options is so much better. But don't worry, we can usually come up with a solution if your trim is too close to the crown molding.
Tip 2: Consider choosing French doors over sliding glass doors. Sliding glass doors are beautiful and can certainly be covered with draperies, but those draperies take a lot of fabric, which gets costly. I get calls all the time from people wondering how to dress their sliding glass doors. Triple and quadruple sliders are especially challenging due to the size and amount of fabric needed. If you really, really want sliding glass doors, or already have them, roller shades might be an option, and there are also some new vertical options that work well. 

Roman shades, or shutters, on the other hand, look great on French doors.

Tip 3: Roller shades are great for glass front doors. Although glass front doors are attractive without any window coverings, it can be a little nerve-racking to know that someone out front might be peeking into your home. Roller shades are the perfect solution because when they're closed, they provide the privacy you want and blend right in with the door, but they can also be fully open and you hardly know they're there.
Roller shades come in so many great colors too.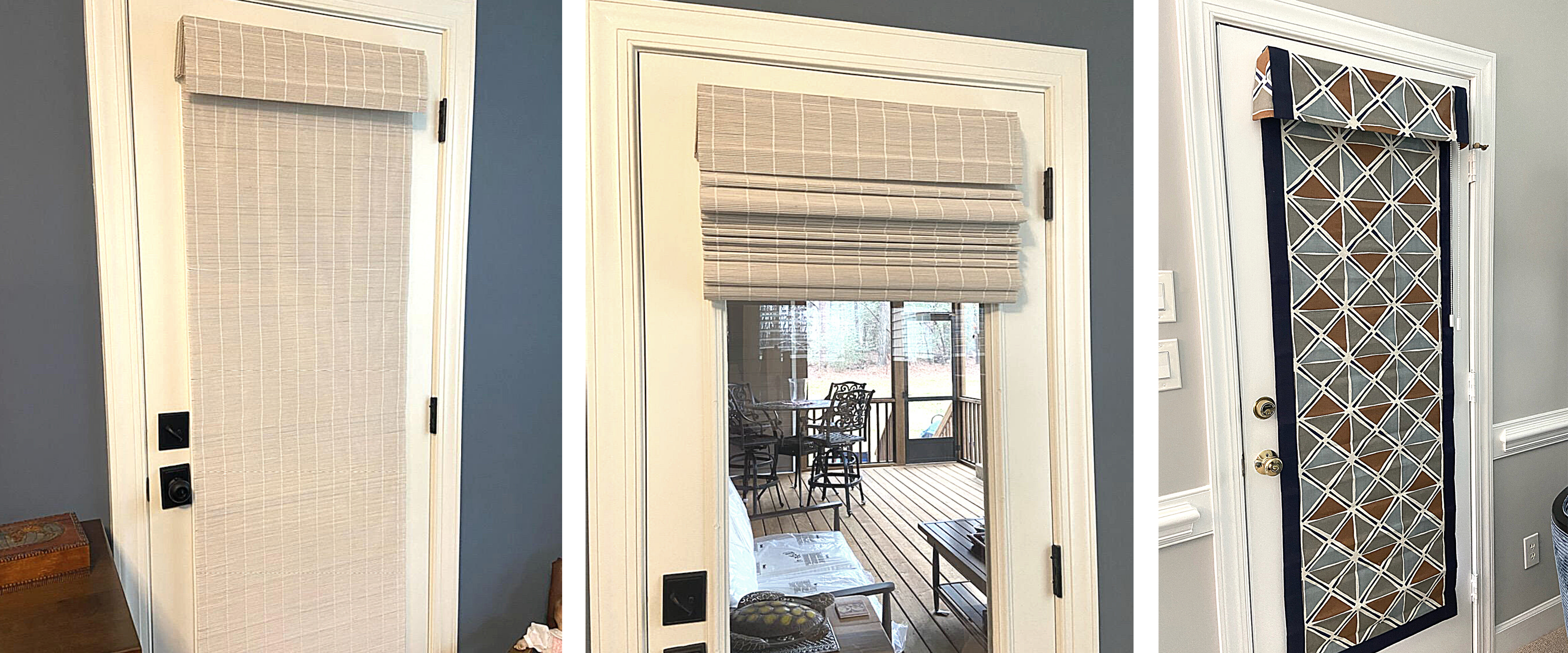 Hopefully these tips come in handy whether you're building new or want to renovate.