About Ronica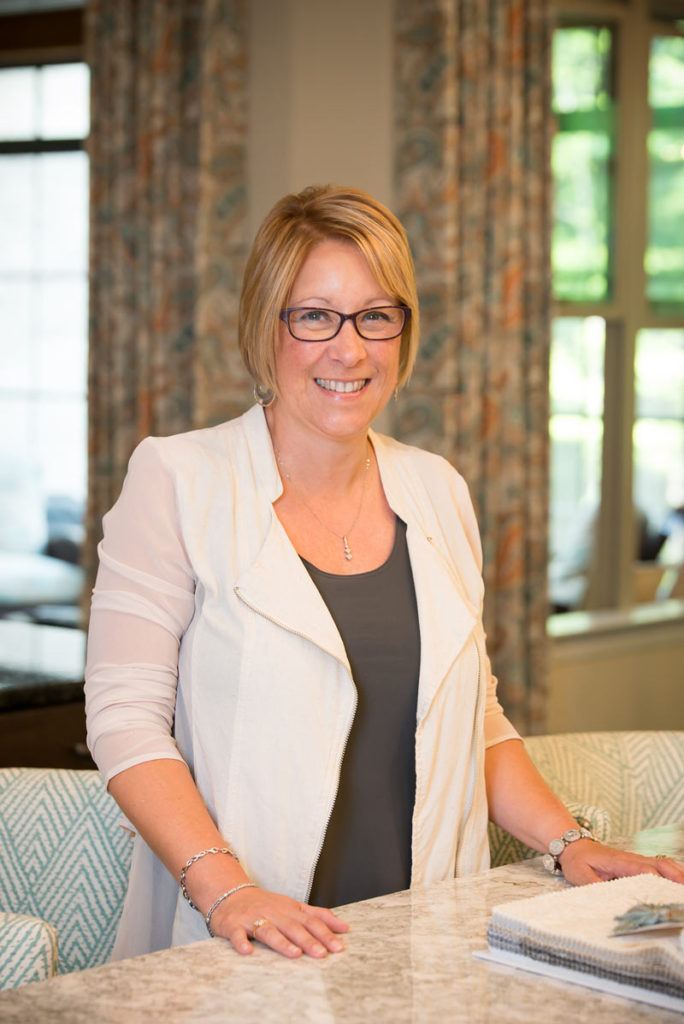 Hi, I'm Ronica VanGelder and I am passionate about helping you create the look and feel you want in your home. I value learning your priorities, needs, budget, and style, and then bringing my extensive design and fabrication experience to your project.
Nothing is more exciting than seeing your face light up when you see the vision AND when the end-result is installed in your home! I love hearing "Wow -what a difference this makes!"
I learned to sew at an early age when my aunt helped me make Barbie doll clothes. I would go to my cousins' house to play and my aunt let us look through her stack of fabric scraps, helped us layout patterns and cut out the pieces. Although, truth be told, at that point she probably did most of the sewing! But I was hooked! We loved seeing the finished outfit and dressing up our Barbies. I continued to learn how to sew and summers were filled with sewing projects. Home EC was my favorite class in High School (remember those days?) and I knew I wanted to go on to college in something sewing related. I graduated from Syracuse University with a degree in Textile Studies.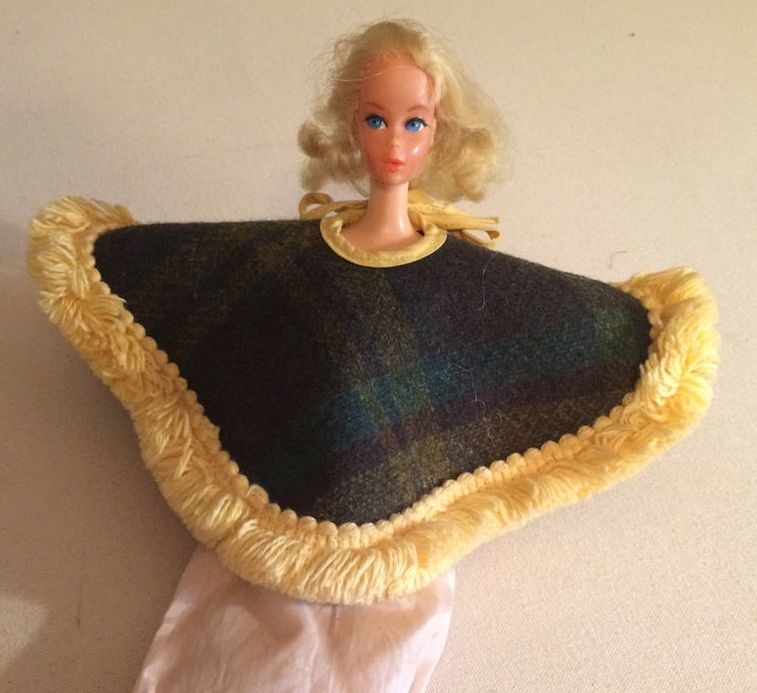 When my kids started school, I traded in Barbie doll clothes for creating beautiful window treatments with gorgeous fabrics and trims. I've been creating window treatments, pillows and bedding since 2001 (and before) when I founded Ronica's Custom Creations. There are more options in window treatments every year: new fabrics, hardware, trim and motorization options. I am committed to continuous education through industry associations such as the Window Coverings Association of America (WCAA), where I served as Secretary for the national board, as well as social media groups. When I'm not meeting with clients, sewing or installing, I enjoy spending time with my family, especially when we're out on our boat! I'm also active in the Knightdale and Raleigh entrepreneurial communities, participating in several networking groups.
Past Board Member, Window Coverings Association of America
Specialist Member, Window Fashions Certification Program
Certified Window Treatment Consultant (CWTC)
Certified Window Treatment Workroom (CWTW)
Past Board Member, Knightdale Chamber of Commerce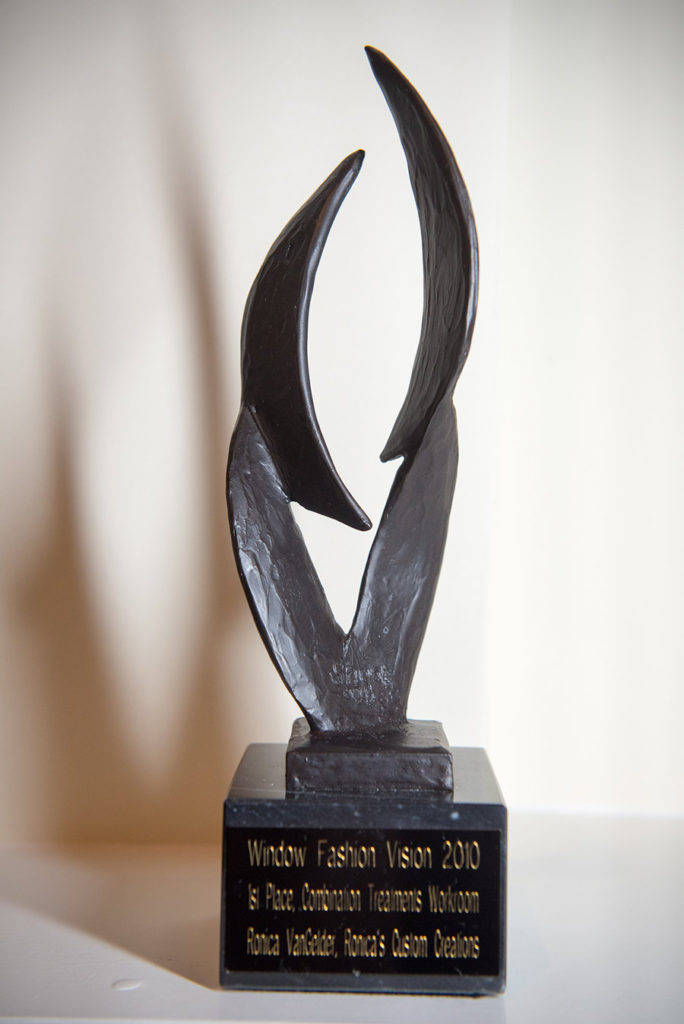 Window Fashions vision 2010 1st Place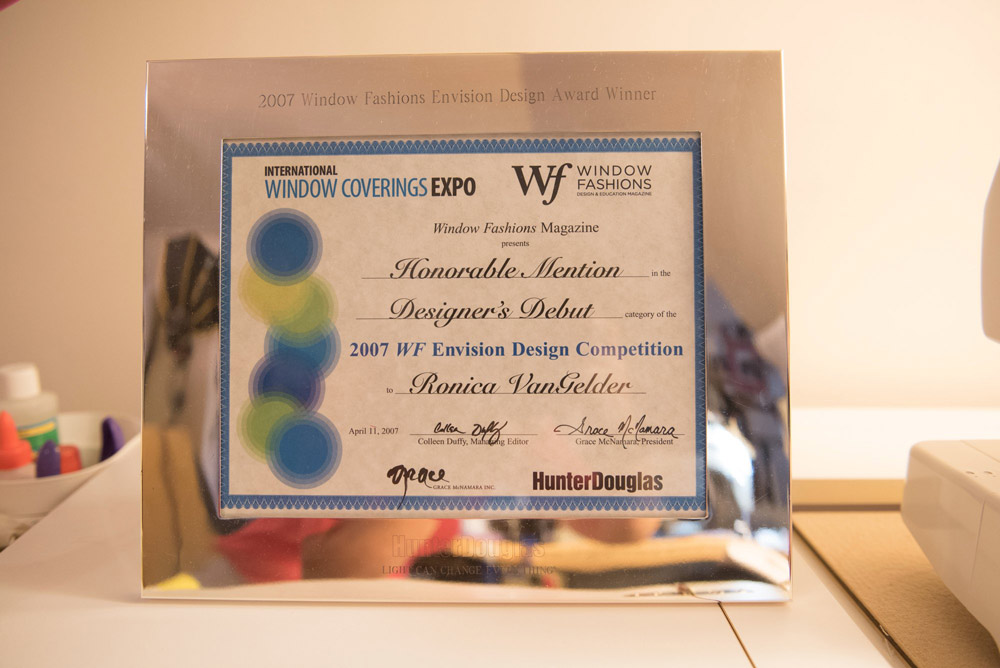 International Window Coverings Expo
Window Fashions Magazine
Honorable Mention
Designer's Debut
Ronica's Custom Creations is dedicated to preventing accidents involving children and pets by raising the awareness of the dangers of accessible cords and by providing child-safe custom window fashions.  Blinds and shades that are improperly installed or out of safety compliance can pose a potential strangulation hazard to young children. According to the U.S. Consumer Product Safety Commission, corded window coverings are among the top hidden hazards in American homes.
I love hearing clients say: "Wow, what a difference this makes!" and then leaving you to live in your transformed space for years to come!