It's amazing how something as simple as a few custom-made pillows can completely revamp your space and make it seem more welcoming. Besides providing a pop of much needed color to a room, pillows can add style, refresh your space, or even change the entire mood of a room. Sometimes pillows are just what's needed to bring everything together.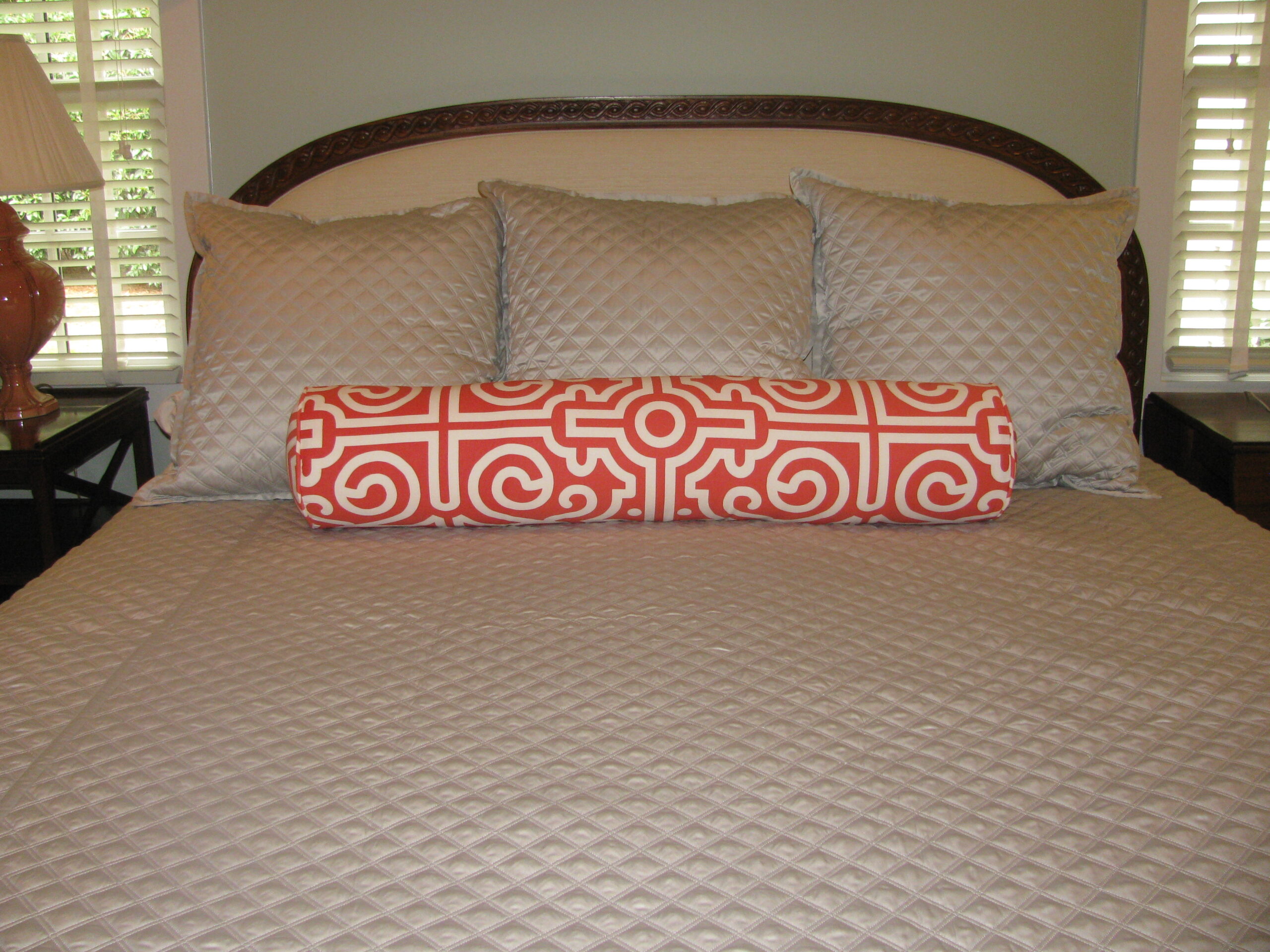 Pillows will give you the ability to add a more personal touch, as well. A pillow monogrammed with your initials just seems more special, don't you think? And there are so many cool font styles to choose from, which can really add an artistic element.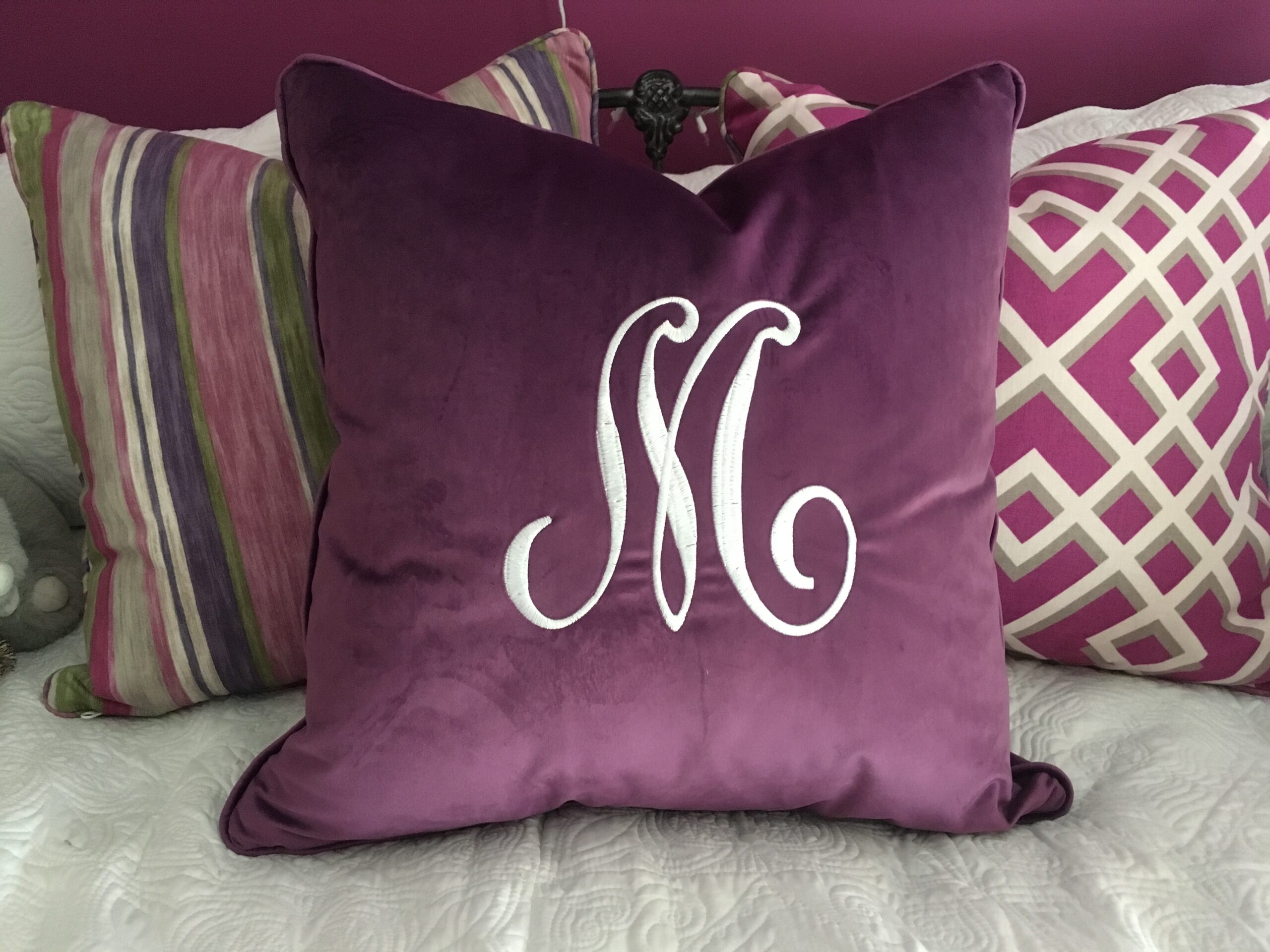 You can show off what you love with pillows—if you're a cat or dog-lover, for instance. Or you can showcase a favorite hobby like golf, cooking, traveling, or maybe you just love sunflowers or daisies and want to add a cheerful touch to your decor.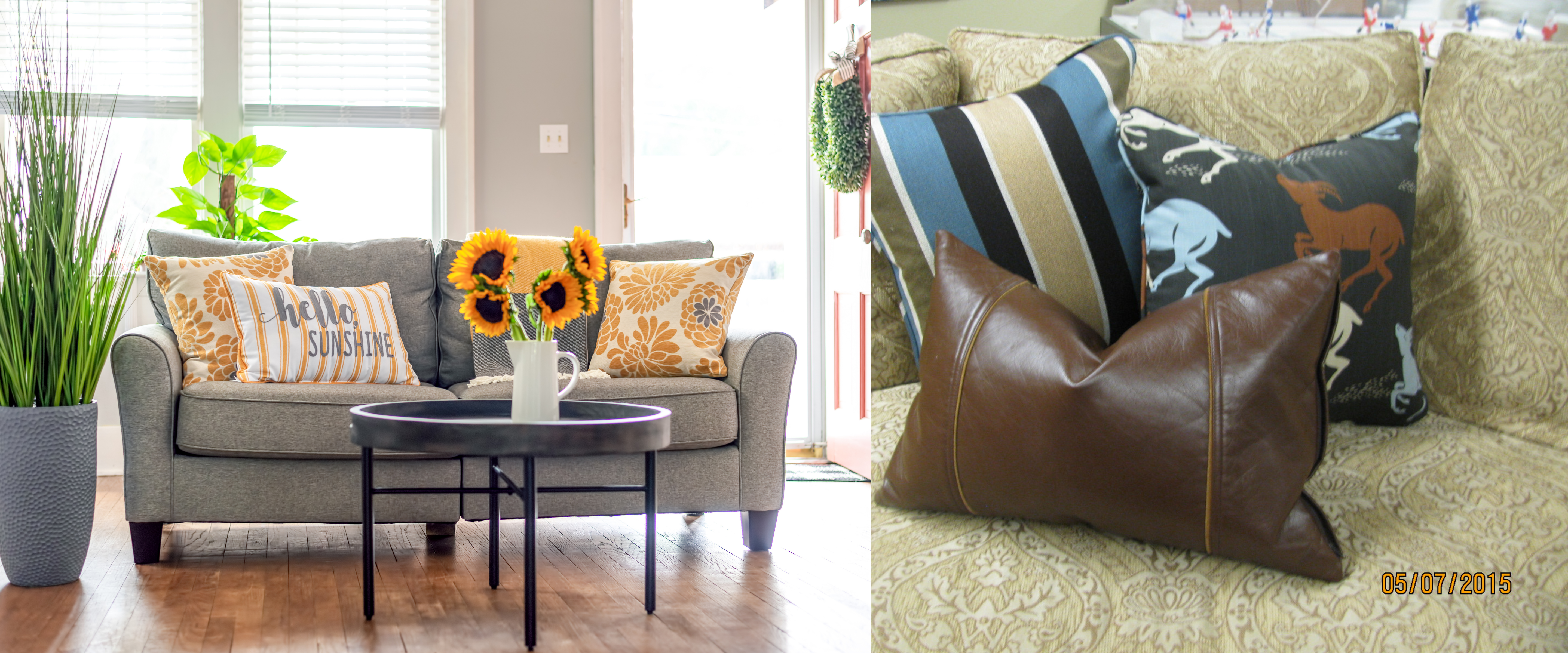 One of my clients wanted a new window seat cushion and pillows for part of her kitchen remodel. It was really fun picking out those perfect fabrics and colors, as you'll see in the photo below. The "dragon" pillow adds just the right bit of spice to the vignette. And, for a bonus, the white seat cushion is made from a performance fabric that wipes up easily.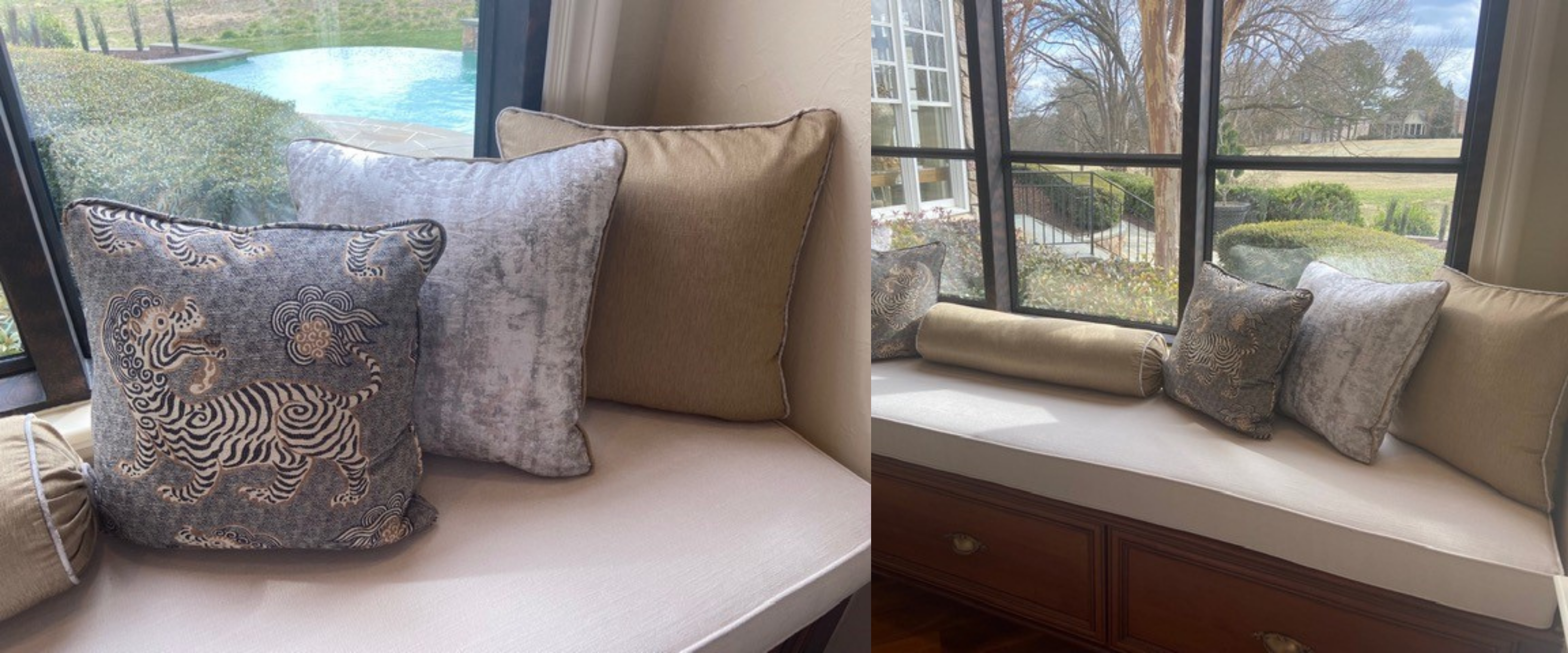 Another client's home was part of a Holiday Home Tour and she wanted special pillows for the occasion. The silk and tassels in the picture below add a subtle, yet elegant touch of Christmas. 
The contrasting colors and different textures in the pillows on the bench below are beautiful, don't you think? And using a variety of trims adds extra flair, making them so much more interesting. The bench is located in the foyer, which makes a statement the minute guests enter the house. My client's theory was the more pillows the better. I totally agree!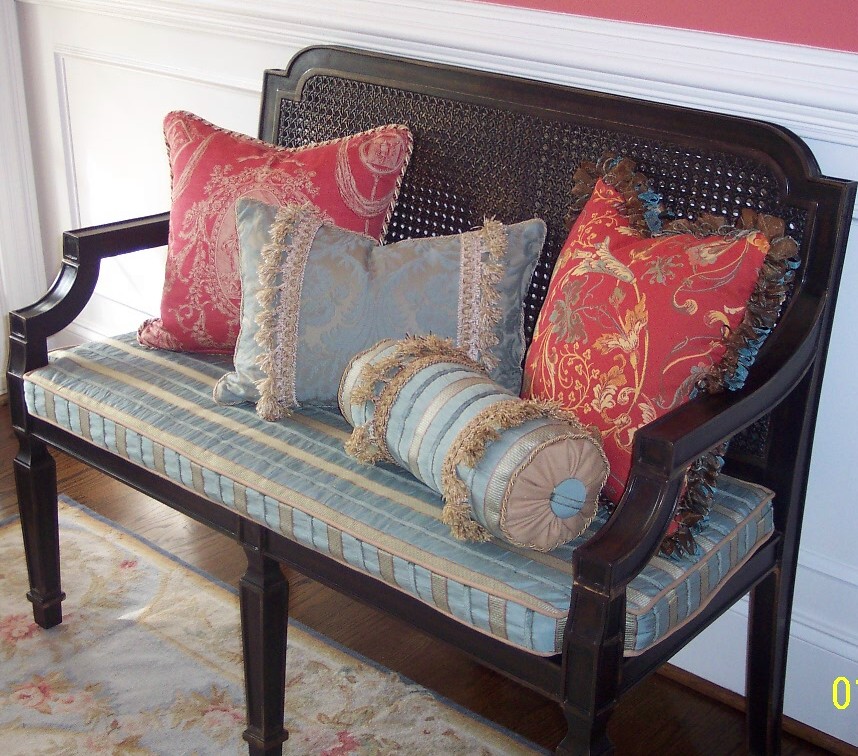 Of course, you can find pillows in all the big box stores, but look a little closer at those pillows the next time you go. The inserts aren't always filled well and over time they get lumpy and flat. We use quality inserts that give the pillows body.  You can choose between down and feather, or a "down like" insert if you are allergic to down. There may not be a hidden zipper on the store-bought pillow, allowing you to take out the insert. Is the center of the pattern aligned with the center of the pillow?
The most obvious difference between custom-made pillows and store-bought is the fabric and the almost endless choices of colors, patterns and textures. When you choose a pillow in a store, you search for a color that may blend in with your room and you may find one or two options that will look okay. Have you ever picked up a pillow and taken it to the front of the store to see the true color in sunlight? I do that with paint swatches! Having someone come to your home and show you fabric swatches that you can put next to your furniture or your window treatments, seeing what the fabric truly looks like in that setting, really makes a difference. And all you have to do is run your hand over quality fabric to know it'll last so much longer than the cheaper versions in the store.
Just like fabric, the variety of trim details available, like cord or beading, is immense. Those details can really make a pillow look luxurious, or can really tie in the décor of the room.
It is also important to note that custom pillows can be any size you'd like, and the fabric can be different on each side, so you can flip the pillow over for something different.
When you're in the mood to freshen up your space a little with some quality, custom-made pillows, you know where to find me!