I love planning my home decor around the changing seasons. That way I know when it's time to switch things up. I'm not talking about changing your color pallet to black and orange for Halloween and red and green for Christmas. Please don't do that unless you love those colors!
No, changing decor involves imagining what will make your home more inviting to you, your family and your visitors when the air temperature starts dropping and transforms the view outside your window from green to brown to gray, and then back again.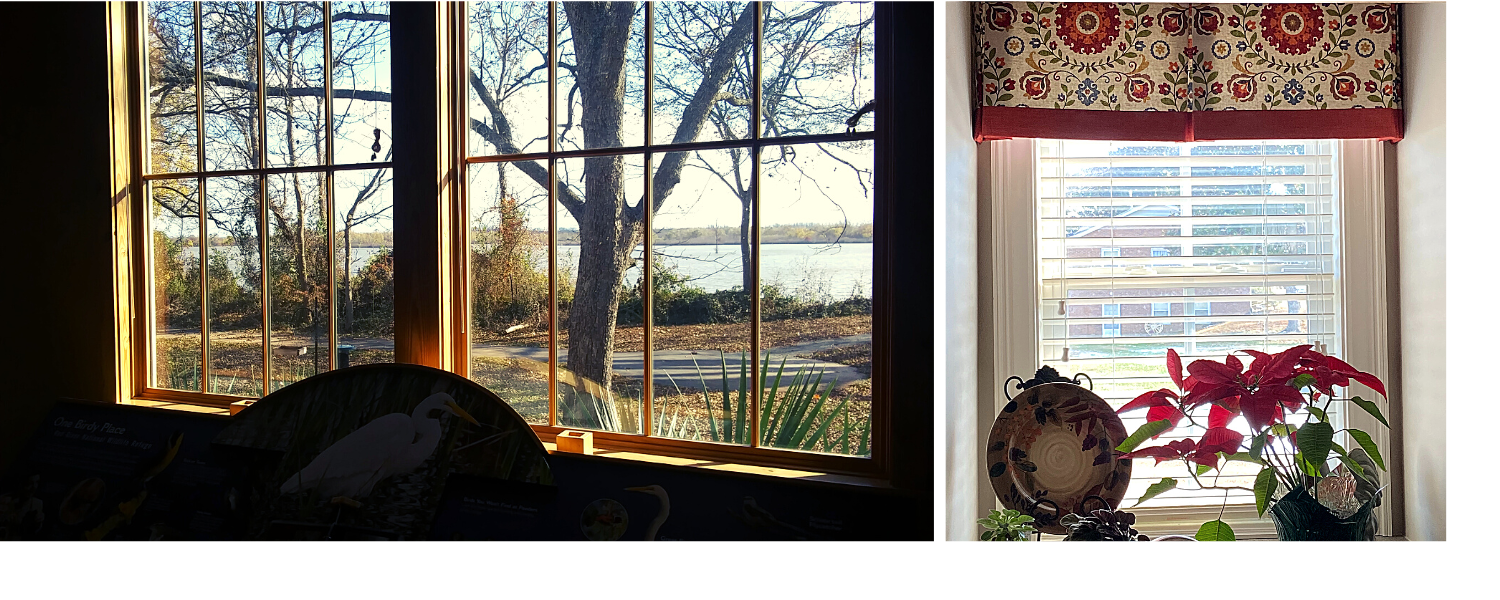 Colors: Burnt orange, deep reds, purples and bright yellows, like the colors you often see in seasonal mums are great fall options. If you pair those vibrant hues with winter whites, the contrast will really stand out. And those neutral whites will carry over as a backdrop for any season.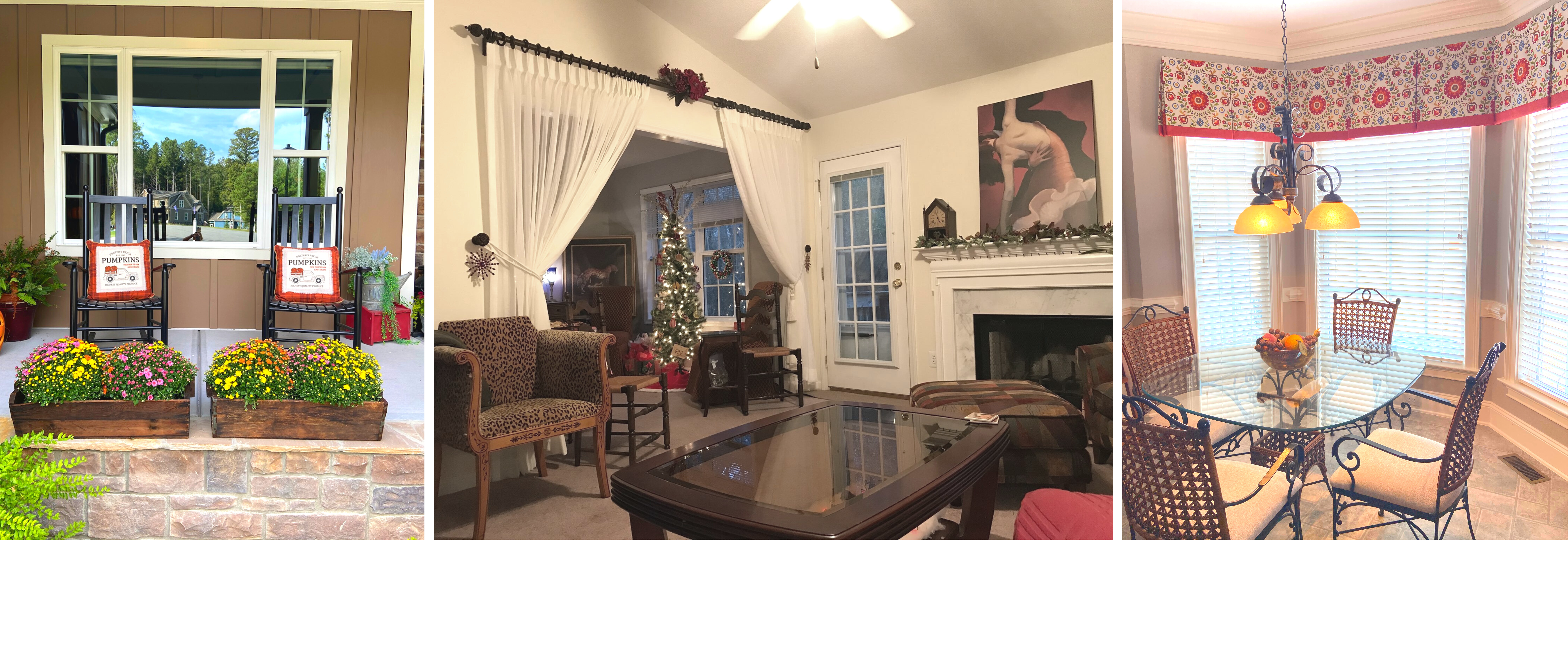 Blues, for example, will pair well with white to showcase an icy winter landscape (luckily we don't get much of that here in the south!) but blues and aqua greens can also bring to mind beach-themed summers, especially when you bring out your white sheers for the windows, to blow gently in the breeze.  Okay, where are my flip-flops?
Speaking of neutral colors, investing in roman shades in a gray or cream color will provide the perfect blank canvas. To change with the seasons, you can swap out your pillows and other accessories. Maybe even your bedding or shower curtain.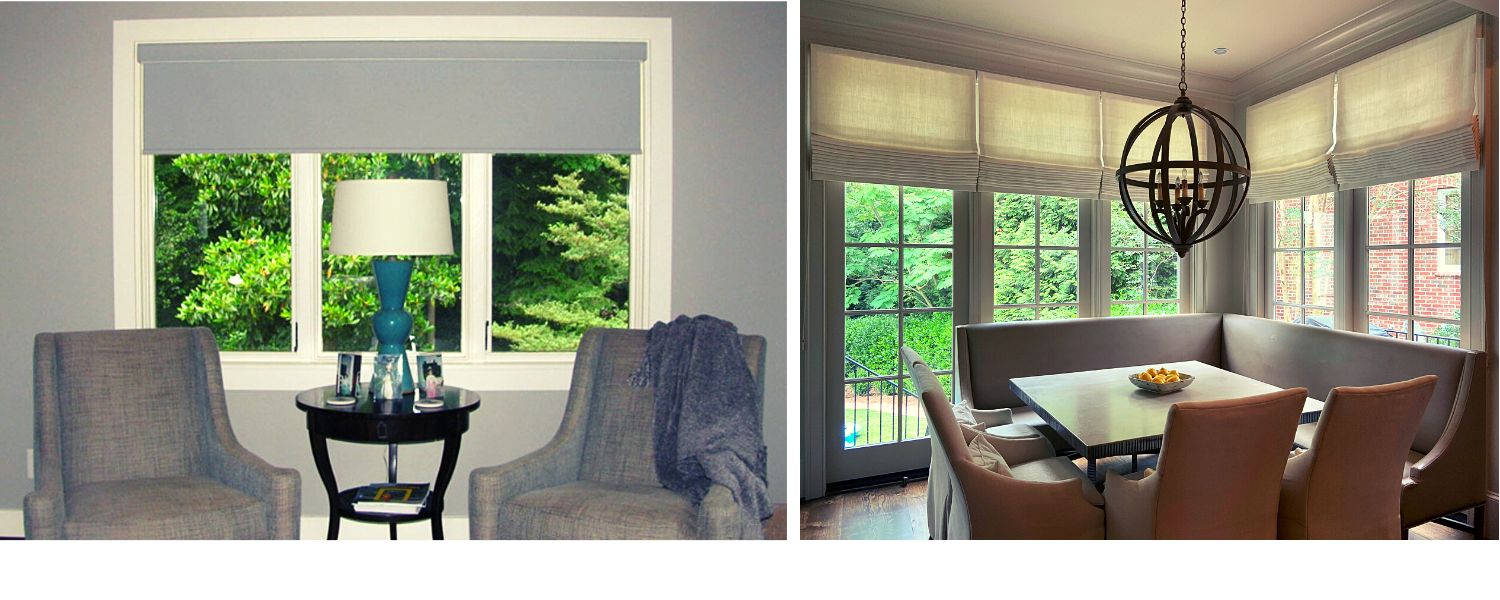 Heavier Fabrics: As the air gets crisper, we long for a warmer, cozier space. Go ahead and replace your lightweight quilts and throws and bring in the thicker blankets and comforters. Don't forget to swap out some pillows too–velvet, chenille and maybe even a shag or two. I'm sure you've got some holiday-themed pillows you can scatter appropriately as well. Flannel is always a great option to subtly bring out your Christmas theme if you're not into Santa, reindeer or snowmen. For something different, faux fur throws can really establish an inviting log cabin feel.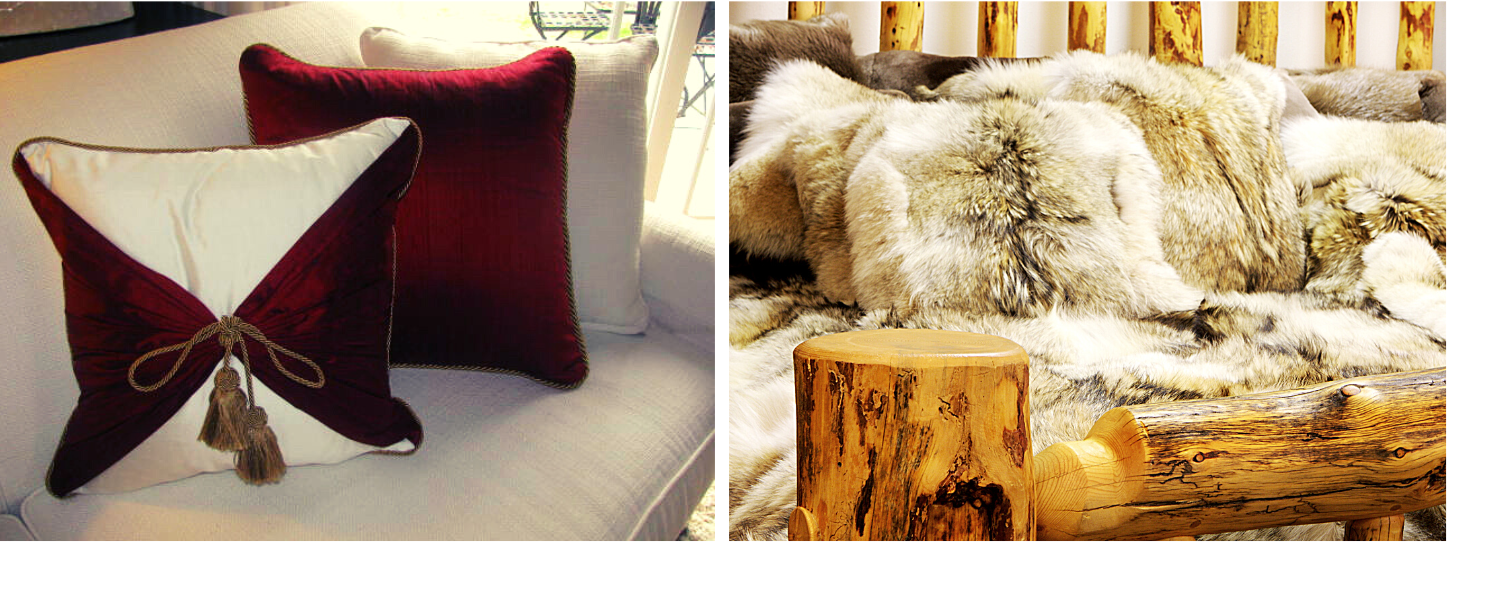 It's also time for your lightweight draperies to be replaced with warmer, thicker fabrics that provide more insulation.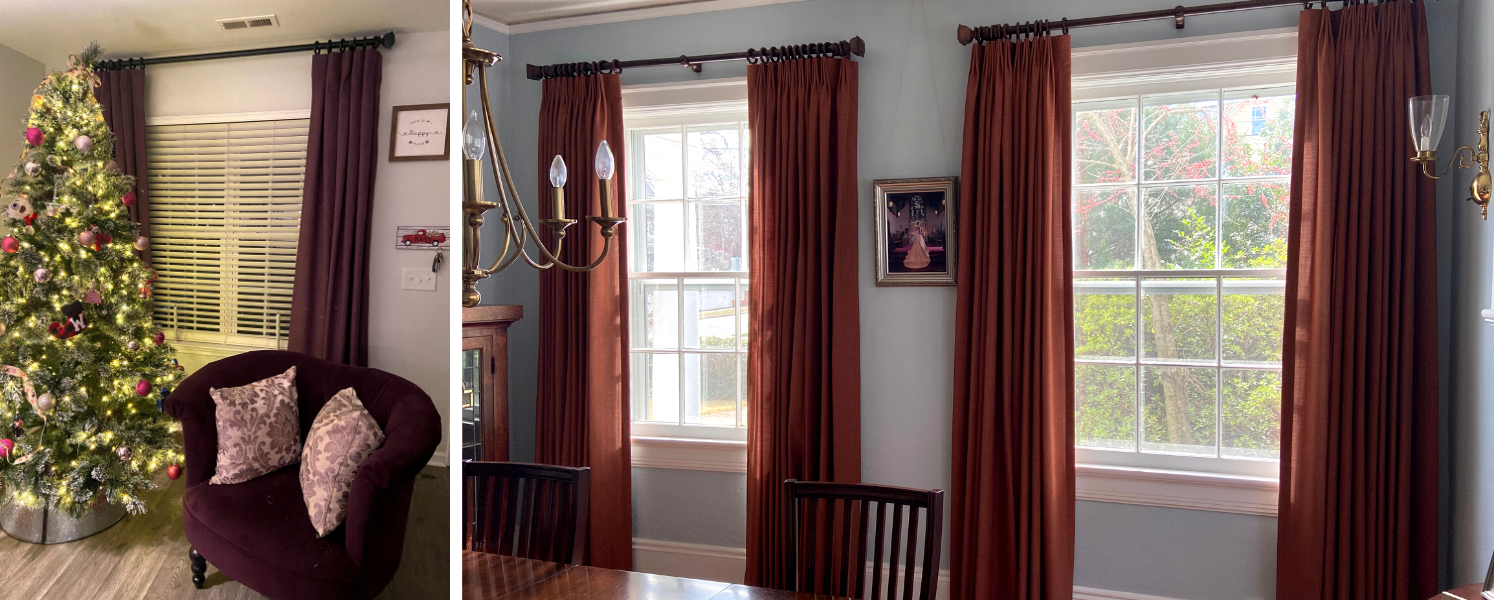 Roller shades or woven woods are a great option for fall or winter too. If you're lucky enough to have a sunlit window, you can roll up your shades during the day to warm up your space and roll them back down in the evening to hold onto the heat, and your privacy.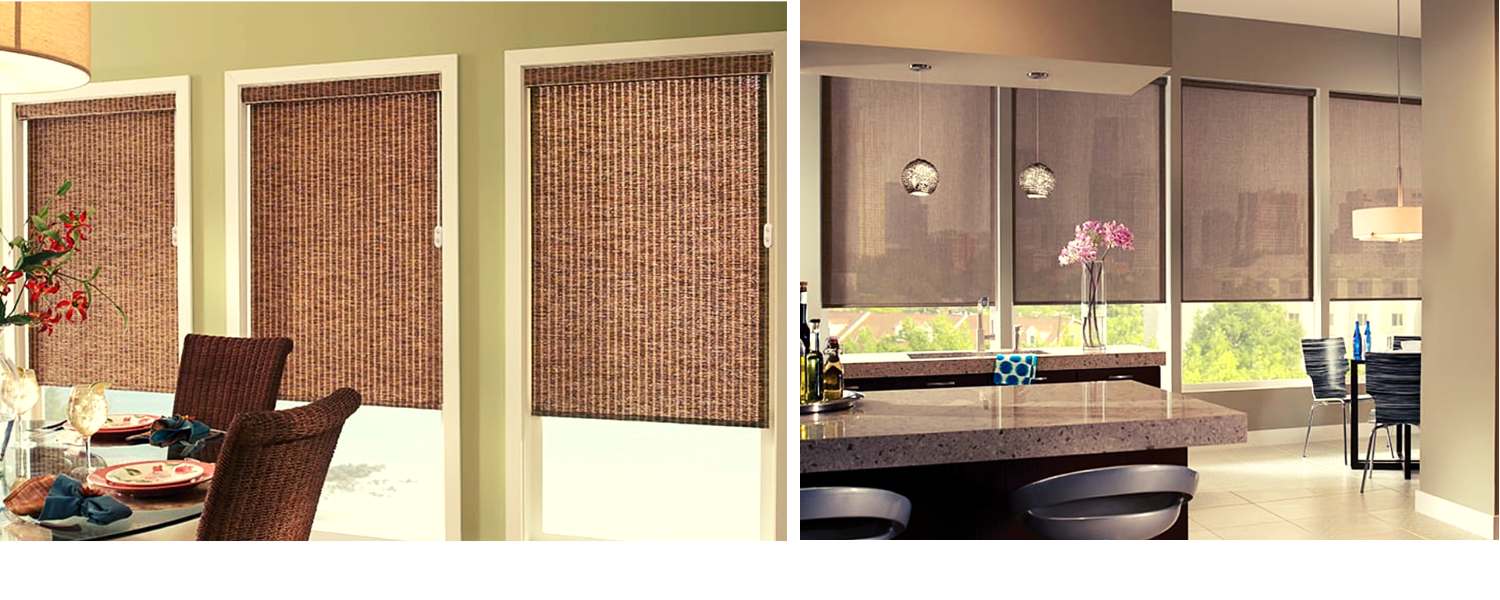 Seasonal Touches: There are many simple touches you can include when you decorate with the seasons, such as aromatherapy. A scented candle or a potpourri bowl will go a long way to invoke the pine and cranberry scents of Christmas. I really love my Scentsy wax warmers! Pumpkin, cinnamon and apple are my favorite warm-weather scents.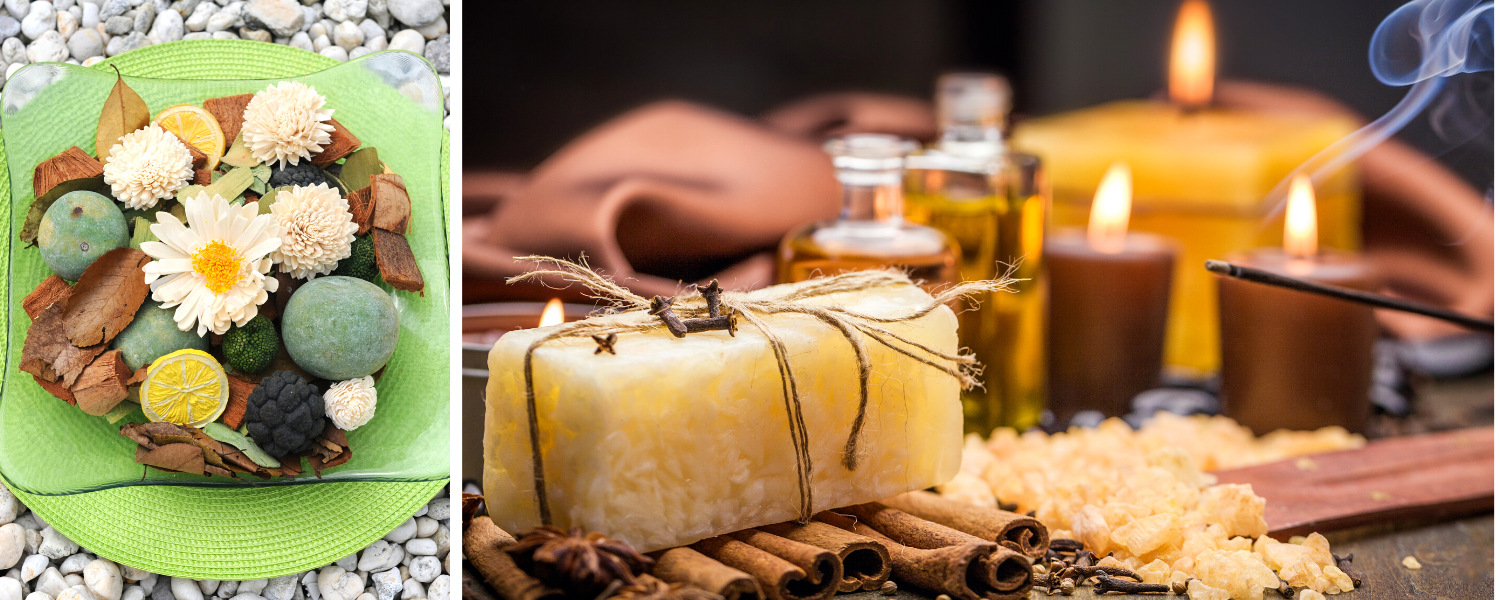 Reorganizing your furniture around the fireplace when the air cools instantly creates a cozier atmosphere, and don't forget to stack some logs in the fireplace to give everyone a warm, glowing memory of chilly, firelit nights. In the spring, when you no longer need your fireplace for warmth, replace the logs with a large, colorful flower arrangement or how about an Easter-themed craft like a basket filled with colored eggs, or a wooden bunny sculpture.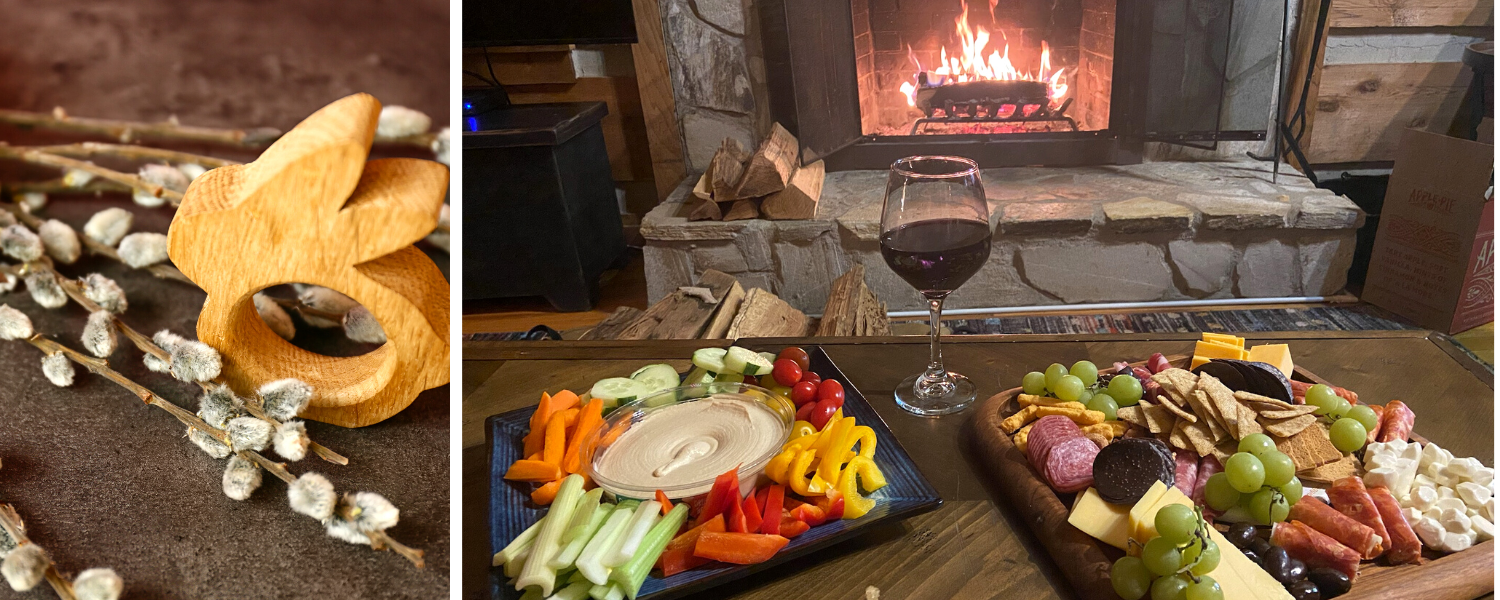 Your entryway can be changed easily with a seasonal wreath and doormat. Seeded eucalyptus and magnolia branches on a fireplace mantle really bring the outside in. Transforming your tablescape with the seasons is easy and will really impress your dinner guests.
There are many, many more ideas in my October 2020 newsletter and when it's time to store your decorations, I've shared some great ideas in my Un-Decorate Christmas Like a Pro blog. 
Don't forget, the holidays are just around the corner!