Each window treatment designer has their own process when they work with clients. I prefer to talk with my client before our in-home consultation, to get an idea of what the end goal is. For instance, I like to know how you want to feel in the room and what you need the window treatments to do. Do you have a problem with the sun glaring on your television or computer screen? Are you concerned that people walking by can look into your home? Are your windows making your room drafty, or allowing too much summer heat into the room? Would you like to add warmth and style to your room, or a special finishing touch? Maybe you need it all?
After that initial conversation, I'll meet with you in your home and we'll walk through the rooms you'd like to enhance, talking through your vision and needs for the room. Then we'll look at design ideas, fabrics, shutters or blind samples. We'll also take a look at anything else that might be needed to complete the project, like a fun trim and decorative hardware. And we'll talk through whether or not your drapes need to be functional—to open and close—or should just be pretty. Since I bring fabric books, trims, and hardware samples, you'll be able to see how they all work in your home. You can tell right away if the fabric and colors work.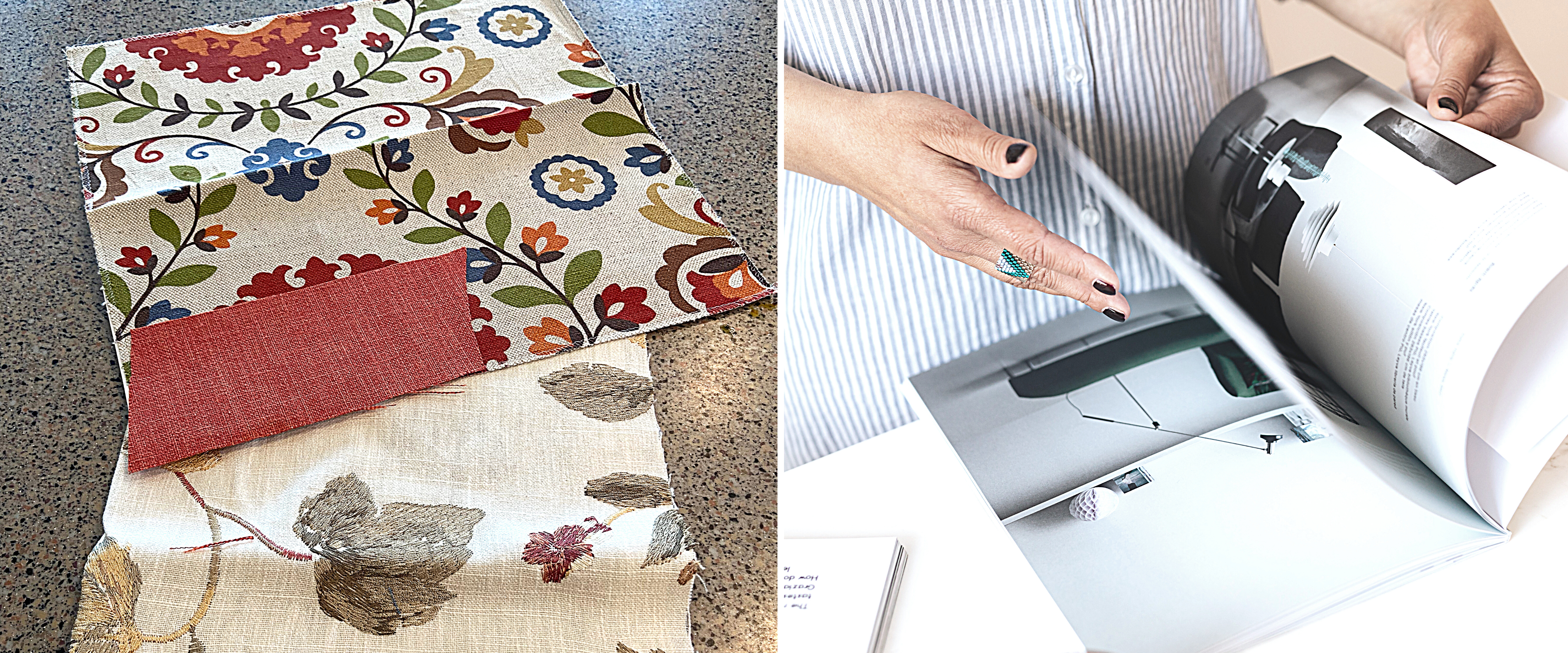 Robin provided this wonderful testimonial after we worked together: "I highly recommend doing business with Ronica. She is a professional who never makes you feel disrespected regardless of how modest your home is or how small your job is. You can trust her to take care of details and you can trust her to do what she says she will do. She also doesn't mind being patient, even if it takes a while to make up your mind or if you change your mind. I had contacted Ronica because she was recommended to me by a friend. She was patient with me as I waffled, insecure of how to proceed. She also agreed to give me special, old fashioned pulls for my shades and she delivered, even though it meant being creative." Below are some photos of Robin's window treatments.
Not too long ago, I worked with a client who followed me on Facebook for two years before finally gaining enough confidence to give me a call to schedule a consultation. She was nervous about making the wrong decisions about her window treatments and needed a consultant who would help guide her through the process. After all, custom window treatments are a commitment, and ultimately an investment. That's not something to take lightly. The one thing she did know was that her mother's lamp was staying. Sometimes we get our inspiration from one precious item, sometimes it comes from a favorite color. 

As you can see by these two testimonials, there's nothing to be nervous about. I'll guide you through the entire window treatment design process and I bet you'll even have fun! I know I will!