Velvet a 2018 Trend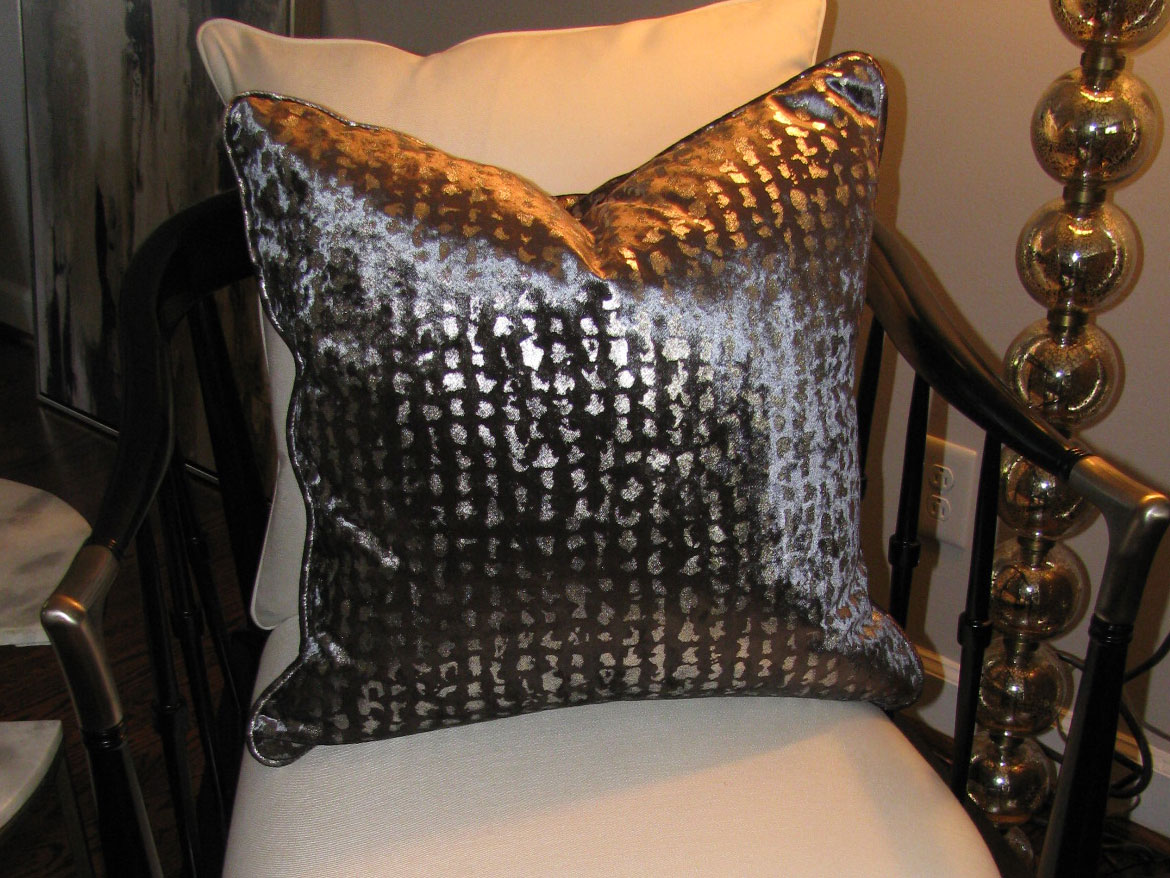 Velvet is one of the new trends for 2018. Velvet feels luxurious and welcoming in the fall and winter here in Raleigh. It can even take you into spring and summer depending on the color. Some of the most popular colors for the fall are a nice warm green, brown or a cool blue. Pink is also a nice color that will help you transition into spring and pops nicely against a cool gray.
Are you too afraid or don't have the budget for an upholstered chair? You can easily upgrade with a velvet throw, custom pillows, and drapes.
Velvet pillows or a nice throw blanket look great on a solid color sofa or arm chair in the living room. The dining room is another place where a pillow can add some sparkle for the holidays. Don't forget the bedroom with custom pillows and drapes. Just changing out your pillows allows you to easily transition from season to season.
Velvet isn't just for indoors anymore. There are certain velvet fabrics that can be used on your porch or sunroom without fear all year long in the Raleigh area.
Adding velvet with rough natural textures such as wood and woven baskets, and smooth metals gives visual interest and coziness to a room. Give me a call and I can help you add velvet touches to your home.
Looking for more inspiration??